| | | |
| --- | --- | --- |
| NATIONAL CAPITAL ORCHID SOCIETY | THE | The U.S. NATIONAL ARBORETUM |
PAPHIOPEDILUM FORUM
The 30th Paphiopedilum Forum will be held 8:00 am to 4:30 pm, Saturday February 13, 2010 at the U.S. National Arboretum Visitors' Center in Washington, D.C.!
You are invited to register for the 2010 Paphiopedilum Forum, sponsored by the National Capital Orchid Society. Speakers are: Frank Smith (Krull-Smith Orchids, Apopka, FL - The SLippers of Krull-Smith); Andy Phillips (England - Phragmipediums in the United Kingdom); Marc Hachadourian (New York Botanical Gardens, Bronx, NY - Groweing Specimen Slipper Orchids); and Bryan Ramsay (AOS Awards to Paphiopedilums and Phragmipediums in 2009). As usual we will have a fantastic show table, ribbons and trophies, AOS Awards, door prizes, raffles, sales, and a box lunch. The Slipper Orchid Alliance will auction selected and awarded plants and other items during the day. If you would like to donate to the auction, please contact Barbara Tisherman at btisherman@aol.com.
This year's vendors will include: HP Horton, Orchidview, SC; Orchid Enterprises, VA; Marriott ORchids, NC; Ochid Zone Slippers by Cove Corporation, MD; Alfredo Manrique, Peru; Floradise Orchids, VA; Quarter Acre Orchids, VA (supplies); Celebrate Orchids, VA (Gifts); Andy Phillips, England (orchid Sculptures); Pine Crest Orchids, VA; and Woodstream Orchids, MD.
Pre-registration ($50.00) is required. Participation is limited to the first 140 registrants!
Please go to the NCOS web site to download a registration form (http://ncos.us/ncos) or e-mail Paph Forum Co-Chair, Lynn Evans-Goldner (woodstream@chesapeake.net)
Please visit http://ncos.us/ncos for directions to the National Arboretum.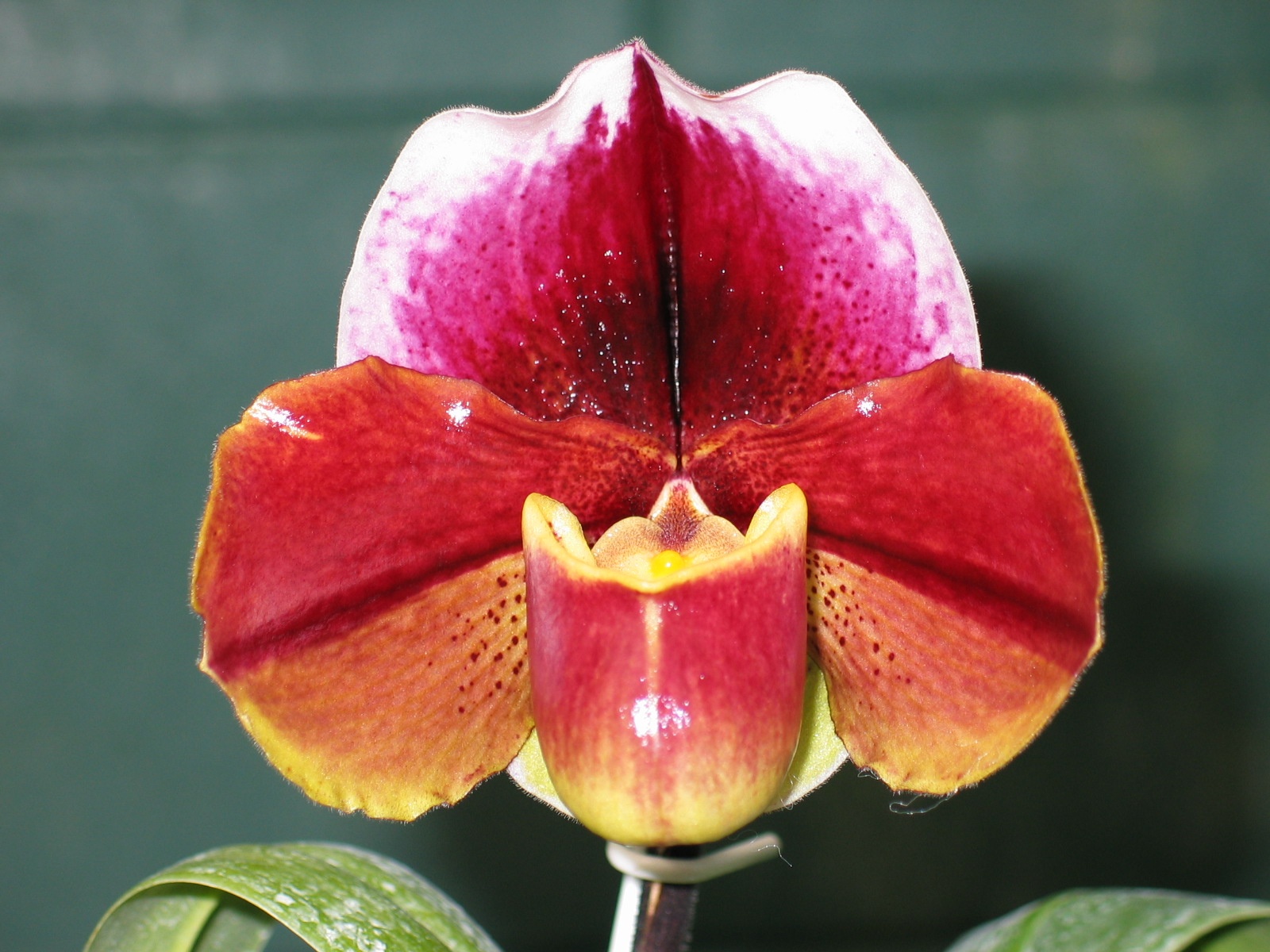 Paphiopedilum Kilvanna 'Tawhiri'